Influential Woman: Stefanie Preissner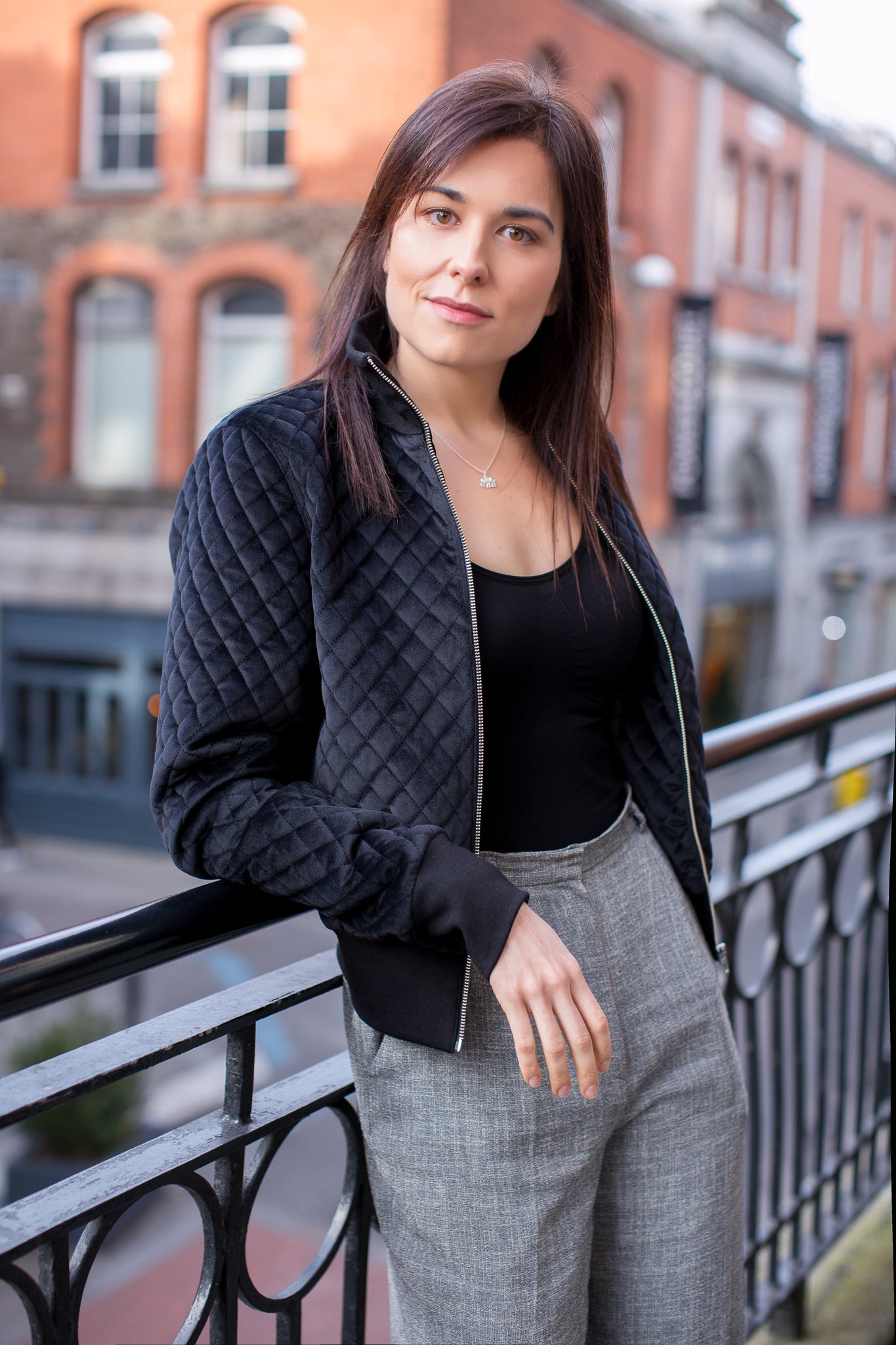 Photo Credit: Anthony Woods
We love speaking with people who share the same values and beliefs as us. Who navigate the world with ease and choose a life of conscious simplicity. We had the pleasure of interviewing Stefanie Preissner who's a big fan of our collection. Stefanie is an actress, columnist and screenwriter of the hit show Can't Cope Won't Cope. We hope you enjoy this interview!
Can't Cope Won't Cope is back on our screens on the 23rd of April.  Can you tell us a little of what is to come this season?
I wrote season one of Can't Cope Won't Cope in 2014/15. It was a different Ireland. It's important to me that the show feels fresh and relevant. Season 2 tackles contemporaneous issues that face Ireland in 2018 – housing crisis, women's rights, the gig economy, the urban/rural divide while also confronting the shows native themes of friendship, growing up, and the struggle to individuate from your identifying relationships.
Where did the idea come from for writing this show?
It came from me watching television and not seeing myself or how I live my life being represented accurately. I wanted to capture Irish life for people my age. The way we interact with each other, with bouncers, with Taxi Drivers.  I had only see fetishised versions of youth on screen glamourised nights out and well staged sexual encounters in designers bras, that's just not how my life was. TV is often the first experience people have of the milestones ahead of them. More and more it's TV and not books that lay expectations for younger viewers of what they can expect. I think there's a responsibility there for honesty.
Do you have any exciting upcoming projects you could tell us about?
A new show I'm writing for a company in New York is exciting me right now. Also, I've written a film with support from the Irish film board and it's the film I wish I had seen when I was 17 – so I have great hopes for that.
What has been your biggest success and challenge in life so far?
Keeping myself somewhat mentally healthy while living in a world that is steeped in a culture of 'not enough', where people compare themselves to photoshopped strangers on Instagram and where there is always a new 'improvement' you could be making. For both.
At Theo + George we believe in buying less and choosing well. Our style is minimalist and effortless. How would you describe your style?
My style is terrible. I'm always in pyjamas or sportswear. Whenever those things aren't appropriate I call on stylist Sinead Keary who tells me what to wear and more importantly how to wear it. Now I'm getting braver and I can wear jeans and a bomber often but I'm so scared of getting it wrong that I 'm sometimes afraid to try.  
Tell me something that not many people know about you?
I'm shy. Like, stuttering, shallow breathing, I-don't-know-how-to-respond shy. When people meet me in public they think I'm as confident as I come across in interviews but I do a ton of training with my media coach Lorcan Nyhan before any interview. In real life, I just turn concave and stutter at people. 
We at Theo + George believe in effortless ease through a balanced lifestyle. How do you relax after a day of work?
I don't relax after work. In society now we use "busy" as a badge of honour. It seems working yourself into the ground makes you more virtuous and objectively better than someone who is balanced. I don't agree with or approve of that kind of culture. I relax throughout the day. I get 8 hours sleep. I take breaks. I eat well. I see people I love. I walk. And I say NO to people who try to push their unbalanced schedule into my routine. In saying that- I have never missed a deadline. Self-care is not an excuse for unreliability. 
Where do you find your inspiration?
From listening. If you don't talk too much and just listen people gift you with golden nuggets of insights into their lives. I'm a demon for detail when it comes to people and the psychology behind their behaviour. But I'm not observant of bigger things at all. My best friend Cathal will be walking to town with me and I'll hear a snippet of a passing conversation and then he'll say- OMG did you see that bus that was on fire back there. And I won't have. I live in my head a lot. 
You always seem to be on the go. Constantly working on new exciting projects. Which is great it's very empowering to see other women, especially in Ireland really making a difference and using their platform to be vocal on what matters. Have you got any advice to give to people on pursuing their career?  
 Early is on time. On time is late. Late is unacceptable.  And get a mentor.
You can catch Season Two of 'Can't Cope, Won't Cope' on RTE2 every Monday from 9.30pm
 .
.
Everyday Effortless.