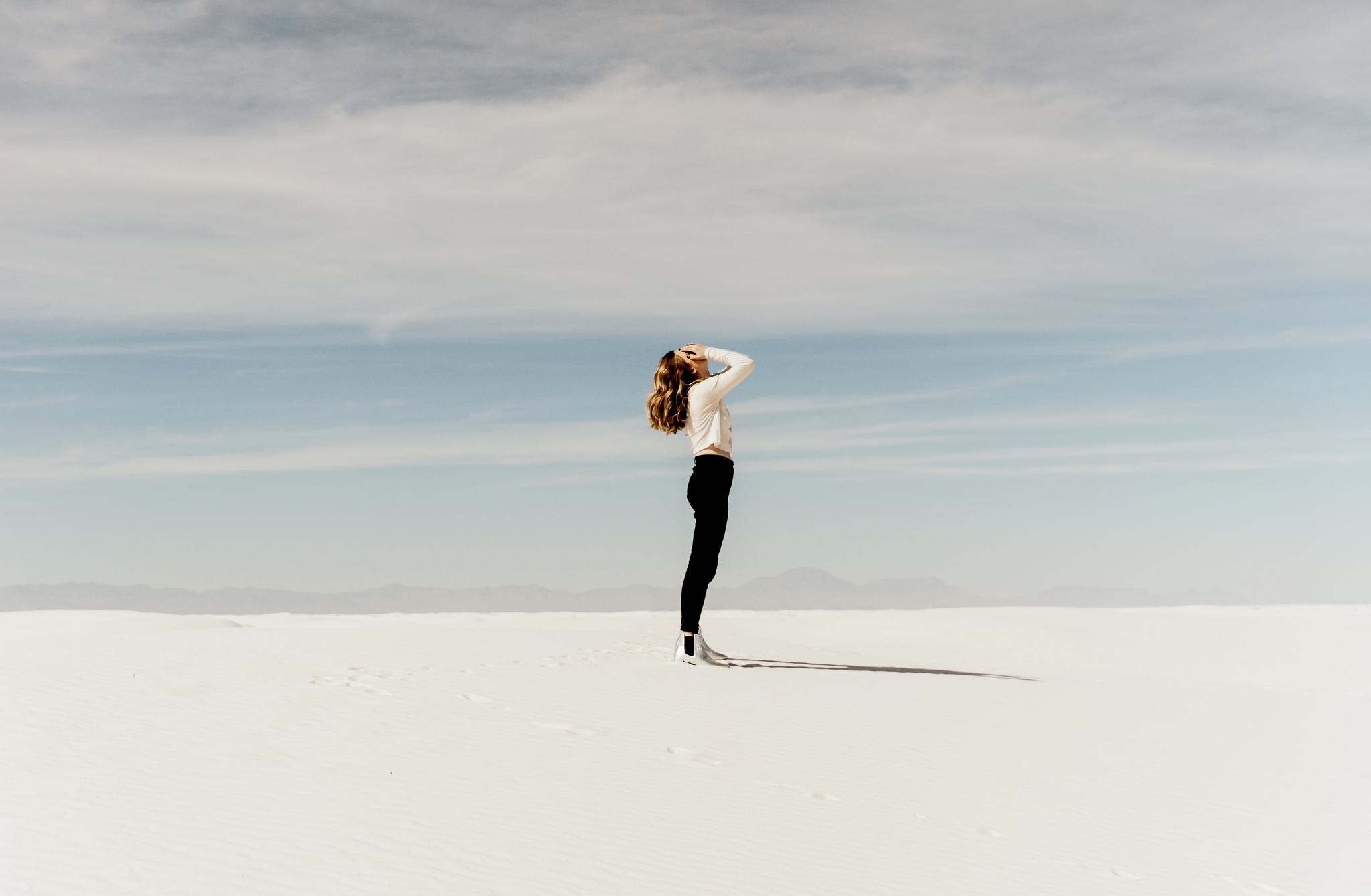 We'd like to say that this week has been easy juggling kids, work and our own mental well-being, but it's been a challenge and I'm sure the rest of you are feeling the same way.  Going phone-free for a few days has brought a lot of calm in our house and we started to think about what we could do to relax during this stressful time.  I received a text with this amazing list of sanity savers from Salesforce, plus we've added some additional ideas.  We hope you are all staying safe and please email us at info@theoandgeorge.com or DM us instagram.com/theoandgeorge/ with any additional suggestions as we will be updating this list regularly.
Here's our SANITY SAVERS LIST
Yoga
HIIT
7-minutes workout app - a great HIIT workout
HIIT classes from Jeanette Jenkins on PopSugar
Les Mills- Tons of different workouts online
StudioThree - Instagram Live classes at @7:30am, 12:00pm, and 5:30pm CST every day https://www.instagram.com/studiothreechi/
Fitnessblender.com - not just HIIT, but does have a lot of great HIIT options. Tons of free workouts for every fitness level, and you can sort by duration/intensity/focus area etc. Always free!
Rumble - @DoYouRumble - follow this on IG. Starting March 18th, they'll be hosting HIIT classes live where you won't need equipment
HIIT_At Home Guide.pdf - no equipment necessary!
Peloton app has a free 90 day trial with 10, 15, 20 minute HIIT classes
Orangetheory is posting a free, daily workout here since they are closed until 4/1.
https://fitonapp.com/ - I use the iOS app, it is free and has a ton of high quality workouts, stretches, weights / cardio...
Big Fit Girl App - body-positive fitness classes with Louise Green, 30 day free trial. SIgn up via website or app
The Bodycoach TV - 20min video fitness - He is also doing some Instagram live
The sculpt society app - Megan Roup, runs a virtual workout app called the Sculpt Society that is available on iphone, ipad and Apple TV. She focuses on cardio and HIIT that is perfect for working out at home. I think she is offering a 14 day free trial. My wife loves her training videos / live streams. Take a look & stay well Ohana. https://apps.apple.com/us/app/the-sculpt-society-megan-roup/id1481275761
Santa Barbara Yoga Collective - procore.zoom.us/j/6275906820 | Meeting ID: 590 6820

HIIT - Tues/Thurs 12pm PT (30 min)

Beachbody on Demand - Less than $99 annual subscription (reimbursable by Salesforce as fitness)
My girlfriend, Sophie, is an amazing personal trainer doing HIIT Classes at home at various times, sign up here: https://docs.google.com/forms/d/e/1FAIpQLSerDdA3f9L8682aw8hMgjdf2RDNTLGc1UYRrexZw6EYVv7qTw/viewform
Pilates
Platinum Pilates Book a DIGITAL PHYSIO CONSULT for a 1:1 Video Specialist Consultation or 1:1 Video Clinical Physio Pilates Consultations using our PhysiApp system. 

BOOK: Ben Doyle at the Glenageary clinic & Sinead Watt at the Clonskeagh clinic. Click BOOK PHYSIO button above or emai, info@platinumphysio.ie

Blogilates free youtube workouts
Melissa Wood Health: 2 week free trial, $9.99 per month after that; good full body pilates, toning, lengthening, flow series. Variety of length of workouts (10 minutes to an hour)
Pilates at Home: LIVE Online Mat Classes Donations Requested
Instagram Live! @pilatesworksnyc live class Saturday AM!
Tracy Ryan Pilates - YouTube Videos
Running
Nike Run Club on the Apple Watch - use to track your running pace
Couch to 5K App for those that want to improve on running
Walk Run with your kids
Peloton app - App is currently free for new users for 90 days (they have strength, bootcamps, meditation, yoga, and outdoor walking/running classes - no bike needed!)
Mile High Run Club - @milehighrunclub - follow this on IG. They are streaming at-home workouts throughout the day, every day, from their running coaches and trainers!
Zombies, Run! app to add some excitement to your run
Mile High Run Club - @milehighrunclub - follow this on IG. They are streaming at-home workouts throughout the day, every day, from their running coaches and trainers!Biking
Zwift - Virtual cycling, rides, training and races. Can go with:
Wahoo Kickr indoor bike trainer on deep discount (still $749 — this is targeted to more serious cyclists but it's an amazing machine)
Dance
Wollendance.com - Here's a workout from home option for people who like dance classes (hip hop, zumba, cardio dance, etc.) - You get 14 days free to access the live streaming classes (teacher w/no students from several studios including LaDancefit) and on-demand classes (teacher with students). Past the 14 days you can use manu20 code to get 20% discount.
Dance Church - https://go.dancechurch.com/
Tiler Peck (NYC Ballet Principal Dancer) is doing live streamed ballet classes M-F 10am PT/1pm ET on Instagram
http://steezy.co/ Free dance classes in different styles
justdancenow.com Interactive dance game - connect with mobile app and just copy the moves - multi player supported
Instagram Live! (@heelsandfeelsuk, @sammileejayne, @raestudiossf, @flydancestudiodublin and more)
https://www.youtube.com/user/TheFitnessMarshall - build your own dance cardio workout playlist
Forward Space - Instagram Live Dance workouts everyday at 2:05pm EST, 4 song dance breaks
Zumba - Saturday 3/21 @ 10am PT - Sign up ahead of time to get the link!
Fitness Marshall - BOOTIES AT ATTENTION! Get ready to sweat yourself sexy with The Fitness Marshall!!
Other
ClassPass virtual workouts—14 days free and there's a Salesforce corporate discount
Peloton app - App is currently free for new users for 90 days (they have strength, bootcamps, meditation, yoga, and outdoor walking/running classes - no bike needed!)
Les Mills Classes (lifting, air-boxing, yoga) - Free for 30 Days - Link to Sign Up Here

Some of their classes are also available for free here (no account needed)

The Class - 14 day free trial .
AArmy — Classes on Instagram Live
Tracey Anderson Method - 2 weeks free
Carolyn Bathauer's Workout at Home Videos for Salesforce Employees
Future.fit app and Shred app
Beachbody on Demand - Recommend 'The Insanity Series'
Obe Fitness - Free 30 Day Membership (Facebook + Clients)

Obé Fitness, an at-home fitness company offering live and on-demand classes (think Soul Cycle meets exercise videos), has extended one month free for Facebookers and clients! Promo Code: FACEBOOK

Jump rope (if you have a jump rope)
MadFit - great at home workouts; mostly body weight, but some have equipment
BodyFit by Amy - at home workouts, both body weight and with dumbells/kettlebells
Gerard Iervolino's 3-Week 30-Minute Workout Program with How-To Videos: Google Sheet
Aaptiv - offers a variety of structured workouts that can be filtered by equipment and type of workout! You can typically find a promo code for 50% off so it's only $50 for the entire year!
Kelsey Letto - free yoga classes, dance classes, workshops (SF Based)
Ceiling mounted pull up bar to work out the upper body and doing leg lifts on the bar for core work out
Livestrong - 10 full body workouts, each 35 minutes - no equipment needed
12 MinAthlete - good for those who do not have equipment at home
Follow @comptrain.co on Instagram for free daily bodyweight workouts
Nike Training App - tons of free HIIT classes as well as stretching, yoga, cardio..etc
8-minute abs -older video but it is a GREAT abs work out,
8-minute buns - no equipment needed
Strength and HIIT classes - Female Quotient is hosting various 9am PT virtual workouts
Brit + Co classes are free for the next two weeks: https://classes.brit.co/learn/ → you will need to use coupon code SELFCARE at the checkout
Tone it Up app is free for the next month
Les Mills free at home workouts
Health and wellness classes on Creative Live
The Assembly - Streaming all their workouts (based in SF) for $10/class or less
TV Shows
Netflix
Something to experiment with? https://www.netflixparty.com/
Love is Blind
YOU
Grey's Anatomy (15 seasons )
Locke & Key
The Trials of Gabriel Fernandez
Witcher
Dirty John
Broadchurch
Grace & Frankie
Arrested Development
Outlander
The Ranch
Queen of the South
Cheer
The Kominsky Method
The Office
Jane the Virgin
Schitt's Creek (Seasons 1-5 on Netflix, Season 6 airing now on POPTV)
The Crown
Manifest
Don't F**ck with Cats (Netflix)
The Good Place (more seasons on Hulu!)
Luther
Lucifer
Peaky Blinders
Crazy Ex-Girlfriend
Better Call Saul
Altered Carbon
The end of the f***ing world
Another Life
good girls
Money Heist
Atypical
Something in the Rain (Korean Romcom)
Crash Landing on You (Korean Romcom)
Kingdom (Korean zombie series)
Dark (turn on subtitles or dubbing)
OA
Glitch (for those of us missing Australian accents)
Sherlock (for those of missing British accents)
The Stranger (short Thriller series)
Safe (short Thriller series)
Top Boy
Bodyguard
Peaky Blinders
The Politician
Younger
Cheer
Mindhunter
Justified
The Magicians
It's Always Sunny In Philadelphia
Peep Show (9 seasons)
Mad Men (7 seasons)
Sense 8
The Spy
Chill with Bob Ross
The Good Place
The Pharmacist
Dead to Me
Sex Education
Ozark
The Crown
After Life
Black Mirror
Itaewon Class
Prison Playbook
The IT Crowd
Castlevania
The Other Two
Dirty Money (HSBC Episode is my favorite!)
Rise of Empires: Ottoman
Fauda (if you liked Homeland, this is Homeland shot from the Israeli and Palestinian perspective)
Designated Survivor
Narcos
Gentified
Hulu
Handmaid's Tale (Hulu)
Castle Rock (Hulu - get your Stephen King fix)
Brooklyn Nine-Nine
Scream Queens
American Horror Story
Little Fires Everywhere
Homeland
Younger
4 weddings and a funeral
Killing Eve
Little Fires Everywhere
Amazon
Marvelous Mrs. Maisel
Veep
Flight of the Conchords
Fleabag
Curb Your Enthusiasm (Current season airing on HBO!)
Unreal
Good Omens
The Boys
Hunters
Man in the High Castle
Jack Ryan
Fear The Walking Dead
Parenthood
Treadstone
Picard
The Expanse
Battlestar Galactica (2004 - 4 massive seasons)
Goliath
Queen Sono
Burning love
Other
The Stranger
Succession (HBO)
Ozark - Netflix
McMillions - HBO (McDonald's con documentary)
Kim's Convenience
Shameless
Game of Thrones
My Brilliant Friend (HBO)
Hornblower (an oldy but a goody, am I right?)
Last Man on Earth
Seinfeld
Always Sunny in Philadelphia
Chernobyl (HBO, kinda current since there was a botched government quarantine response then too)
The Plot Against America (HBO, show JUST started on 3/16)
High Maintenance (HBO)
Westworld (Season 3 just started on HBO!)
Stream all the BBC/British TV favorites on BritBox (7 day free trial)
Stargirl (Disney+)...good movie for parents with young teenage boys/girls
Mandolorian (Disney +)
Insecure (HBO)
Supernatural (15 seasons!)
The Walking Dead (10 seasons)
Billions
The Loudest Voice
The Bold Type
Mystery Science Theater 3000 (TubiTv has over 100 episodes - free streaming service that is ad-supported)
Community (might be on Hulu?) It is!
Viki has a lot of korean shows

Master in the House
Weightlifting fairy Kim Bok-Joo
Movies
JOJO RABBIT
Hunt for the Wilderpeople
Romi and Michelle
Alien (1979, Amazon Prime)
You've Got Mail
Knives Out
Marriage Story
Sean's Movie List - happy to make curated recommendations
Shutter Island (Netflix)
Interstellar (Amazon Prime)
Parasite (Amazon Prime)
Bombshell
All Broadway Musicals Ever ($5 monthly donation to PBS)
Zodiac (A little gory - it is the documentary of the serial killer in late 60's, early 70's)
Dumplin
Peanut Butter Falcon
Virtual Experiences/Activities
Live Animal + Pet Webcams
Books
Have a library card? Download Libby, Overdrive or Hoopla to access free library ebooks, audiobooks, and more
Scribd (offering their entire library for free for 1 month)
Fantasy/Sci-Fi/Magic

The Orion Adventure (Check out a great fantasy adventure novel written by one of your fellow PMMs. Kids 12 and up will love it, too)
All of Harry Potter on Audible read by Stephen Fry
Red Rising Series by Pierce Brown
That Crazy Perfect Someday (Check out a super awesome surf sci fi book written by Salesforce's Lead Brand Designer - Mike Mazza)
Mistborn Series by Brandon Sanderson
Shades of Magic Series by V.E. Schwab
The Kingkiller Chronicle Series by Patrick Rothfuss
Dark Matter by Blake Crouch
Recursion by Blake Crouch
Ready Player One by Ernest Cline
Discworld series by Terry Prachett
The Night Angel Trilogy by Brent Weeks
Old Mans War Trilogy by John Scalzi
Blindsight by Peter Watts
The Broken Earth Trilogy by N. K. Jemisin
The Great Book of Amber
The Wheel of Time Series

Mystery/Crime

Dan Brown - Origin
The whole Harry Hole book series by Jo Nesbø
The Goldfinch by Donna Tart
The Woman in the Window by A.J. Finn
The 7 book series by Nicci French about Frieda Klein, a psychotherapist who becomes a detective in London
I Let You Go by Claire Mackintosh
Rubbernecker by Belinda Bauer

Historical Fiction

Outlander Series by Diana Gabaldon
The Alice Network by Kate Quinn
The Nightingale by Kristin Hannah
Kingsbridge Series by Ken Follett
The Century Trilogy Series by Ken Follett
The Tattooist of Auschwitz by Heather Morris
Life After Life by Kate Atkinson
Devil in the White City by Erik Larson
The Help

Romance

The Vintage Girl's Guide to Love and Romance by Kirsty Greenwood
Don't You Forget About Me by Mhairi McFarlane
The Friend Zone by Abby Jimenez
The Kiss Quotient by Helen Hoang
Fight of Flight by Samantha Young
Sushi for Beginners by Marian Keyes
The Time Traveler's Wife by Audrey Niffenegger

Mythological Fiction

Circe by Madeline Miller
The Song of Achilles by Madeline Miller

Other Fiction

Beartown by Frederik Backman
Us Against You by Frederik Backman (sequel to Beartown)
A Man Called Ove by Frederik Backman
The Dinner List by Rebecca Searle
The Immortalists by Chloe Benjamin
Daisy Jones & The Six by Taylor Jenkins Reid
The Night Circus by Erin Morgenstern
The Illegal by Lawrence Hill
The Snow Child by Eowyn Ivey
The Art of Racing in the Rain by Garth Stein
Three Day Road by Joseph Boyden
Series of Unfortunate Events

Non - Fiction

Behind the Cloud by Marc Benioff
Trailblazer by Marc Benioff
Born a Crime: Stories from a South African Childhood by Trevor Noah
A Short History of Nearly Everything by Bill Bryson
Me Talk Pretty One Day by David Sedaris
When Breath Becomes Air
Podcasts
Red Handed
The Missing Crytoqueen
Fake Heiress
Crime Junkie
Goop
Wait Wait! Don't Tell Me the NPR News Quiz
NPR - How I Built This
This American Life
Today, Explained
Science Friday
Science VS
The Daily from NYTimes
Radiolab
The Slowdown
On the Media
Spacepod
Hidden Brain
Code Switch
Invisibilia
Tara Brach - free guided meditation
West Cork (audible only)
Reply all
Serial
Dave Ramsey
RichRoll
Business Wars
Code[ish]
Stuff You Should Know
Stuff You Missed in History Class
Getting Curious with JVN
TED Radio Hour
Over the Road [Learn about what it's like to be a truck driver - responsible for transporting so much of everything that we buy, touch, eat, ...]
Ear Hustle
Point Mystic
Sandra
Criminal
Bad Blood
Tim Ferriss Show
You're Wrong About
Mike Rowe
Dr. Death
LadyGang
The Stacks
99% Invisible
Every Little Thing
Reply All- dupe
Feel Better, Live More (with Dr. Rangan Chatterjee - health life-hacks, expert advice that debunk common health myths giving you the tools to revolutionise how you eat, sleep, move and relax.)
The School of Greatness (Lewis shares inspiring stories from the most brilliant business minds, world class athletes and influential celebrities on the planet to help you find out what makes great people great.)
The adventure zone
The dream
The shrink next door
Grumpy old geeks
My Favorite Murder- True crime Comedy Podcast
Armchair Expert
Love Letters
Modern Love
Second Life
The Moth
What I Wore When
You're Dead to Me - BBC radio - "The history podcast for people who don't like history…"
Happier with Gretchen Rubin
Head In The Game - podcast from CHSR about roleplaying games
Reply All
Blackout (Starring Ramy Malek)
Freakonomics radio
Up and Vanished (true crime)
Chips with Everything - digital culture / technology podcast
The Morning Toast
School of Greatness
Aubrey Marcus Podcast
All of the Critical Role series — podcast and youtube/Twitch archives available
Acquisitions Incorporated (Dungeons & Dragons game done as a podcast and youtube channel)
Acq Inc: C Team (A spinoff game from the above Acq Inc sessions. Podcast and youtube/Twitch archives available.)
Spotify Playlists
Things for Kids
Educational
Meal Delivery Kits
DropChef - https://dropchef.com/ - (Ireland Only) - Choose from 8 nutritionally balanced recipes each week, Easy to follow step-by-step recipe cards, Great for every cooking level, Have dinner on the table in 30mins on average
Mental Health
Meditation
Schedule (Classes at following Pacific times)

8am (yoga)
1045am (yoga)
4pm (kids yoga) (Availability for week of March 16 for now)
6pm (meditation)

Email community@hinduci.org for the latest schedule.
Anxiety & Body image issues - resources
This time at home with no access to gyms and no routine and the feeling of food insecurity can feel frightening to a lot of people with a history of food and body image issues.
Obviously this is no replacement for therapy, but if you're feeling anxious, these are some great resources.
A lot of folks in that space on Instagram are also providing advice on how to get through this particularly difficult time.
Food Psych Podcast with Christy Harrison, Intuitive Eating Nutritionist and overall wealth of knowledge
Insta: bodyposipanda, chr1styharrison, laurathomasphd, drjoshuawolrich, thenerdnutritionist, kenziebrenna, bodyimage_therapist, virgietovar
Books:

Laura Thomas - Just Eat It
Intuitive Eating - Evelyn Tribole & Elyse Resch
The Body is not an Apology - Sonya Renee Taylor
Addiction Support Resources
Virtual VTO
Aquariums & Zoos
AMER
United States
Atlanta
Beluga Cam
Jelly Fish Cam
Ocean Voyageur Cam
Panda Cam
Southern Sea Otters
Houston
Chimpanzee Cam
Elephant Yard
Gorilla Cam
Rhino Cam
Maryland
Monterey
Open Sea Cam (limited hours)
Coral Reef Cam (limited hours)
Kelp Forest Cam (limited hours)
Shark Cam (limited hours)
Jelly Fish Meditation
San Diego
Tampa
Big Cat Rescue

EMEA
Botswana
Democratic Republic of Congo
Dublin
Vancouver, Canada
Vistas and Views 
Image via Unsplash courtesy of