5 Transitional Wardrobe Essentials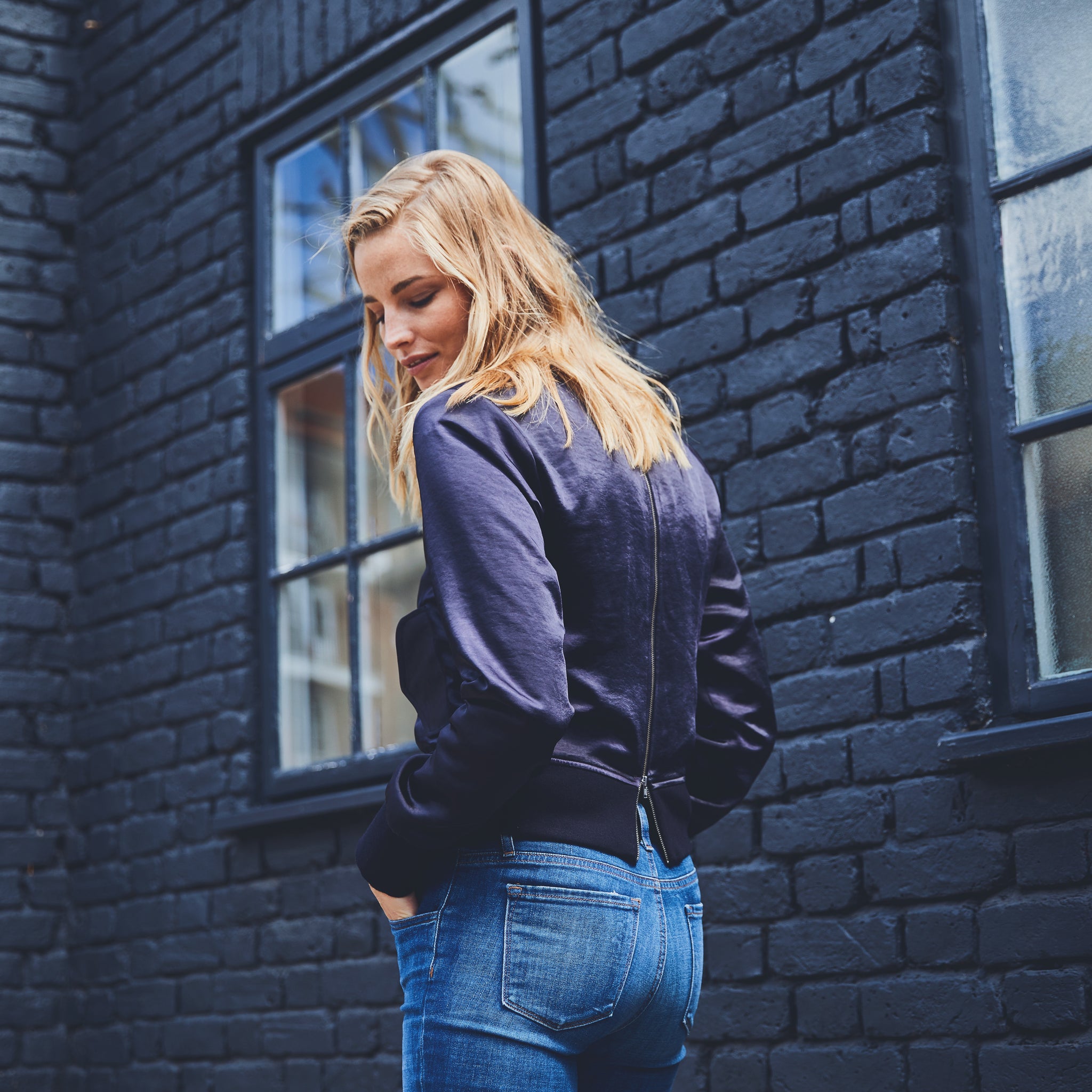 As excited as we are for chunky knits and warm coats, we can't quite believe summer is already over. But, it's that time of year again. Still too warm for heavy coats and thick knits, but the days of bare legs and light dresses has definitely passed us for another year. For the next couple of months, we'll all be beginning our day with a guessing game - is it going to rain? Should I bring a jacket? Can I get away with just a t-shirt?
To help you through this awkward period and carry you seamlessly from summer, through autumn and right into winter, we have compiled a list of what we believe are the five essential pieces you need in your transitional wardrobe. 
1. A Long Sleeve Tee -
The long sleeve tee is a definite essential coming into the winter months. Wear it on its own, tucked into jeans or layer it up with a jumper and jacket to keep you toasty through the long winter.
Our long sleeve tees are made from a unique blend of cotton and modal, making them incredibly soft while still being durable enough for everyday life. The Colette Long Sleeve Tee comes in 3 colours (black, white and grey) across a range of sizes.
Bonus - it has thumbholes, making it perfect for keeping your hands warm on those frosty days!
2. A Cashmere Sweater -
This should be a staple in everyone's wardrobe, year-round, but especially coming into autumn and winter. Cashmere is incredibly soft and comfortable yet warm, and is perfect for layering. Wear it on its own for a cosy casual look or over a long sleeve tee with a great jacket over top for extra warmth.
The Ella Crew Neck Cashmere Sweater is made from ethically sourced 100% Mongolian Cashmere comes in three gorgeous shades, while the Sheridan Cashmere Turtleneck comes in two versatile colours.
3. A Bomber Jacket –
A bomber is the perfect transitional outerwear piece. Light enough to carry as a layer but warm enough to act a barrier to the cold.
We have a couple of gorgeous bombers in our collection to ensure there's one that works for everyone.
The 
Alannah Bomber Jacket
 is made from incredibly soft, quilted suede and lined with a lightweight satin fabric.
The Sarah Satin Bomber is a beautiful lightweight satin with a zip detail up the back allowing the wearer to tailor the fit to them. 
4. Black Jeans –
A solid pair of black jeans are vital to a transitional wardrobe, they're one piece that never goes out of style and can be worn through every season.
Our Erin Skinny Jeans are that perfect pair with a unique stepped hem feature which adds to any outfit. Wear them with trainers and a tee for a casual comfortable vibe or dress them up with some ankle boots and a cami for a night on the town.
5. A Black Dress –
No wardrobe is complete without a black dress. You never know when you'll need one but choose well and you'll wear it more than you think. When building a wardrobe to take you from summer right through to winter, the Laura Shirt Dress is the ideal candidate. It's made from bamboo fabric which is lightweight and super soft.
We love to wear it to work buttoned all the way up with tights and ankle boots or on the weekend with the collar undone and a pair of trainers for comfort.