5 Perfect Christmas Gifts For The New Mother in Your Life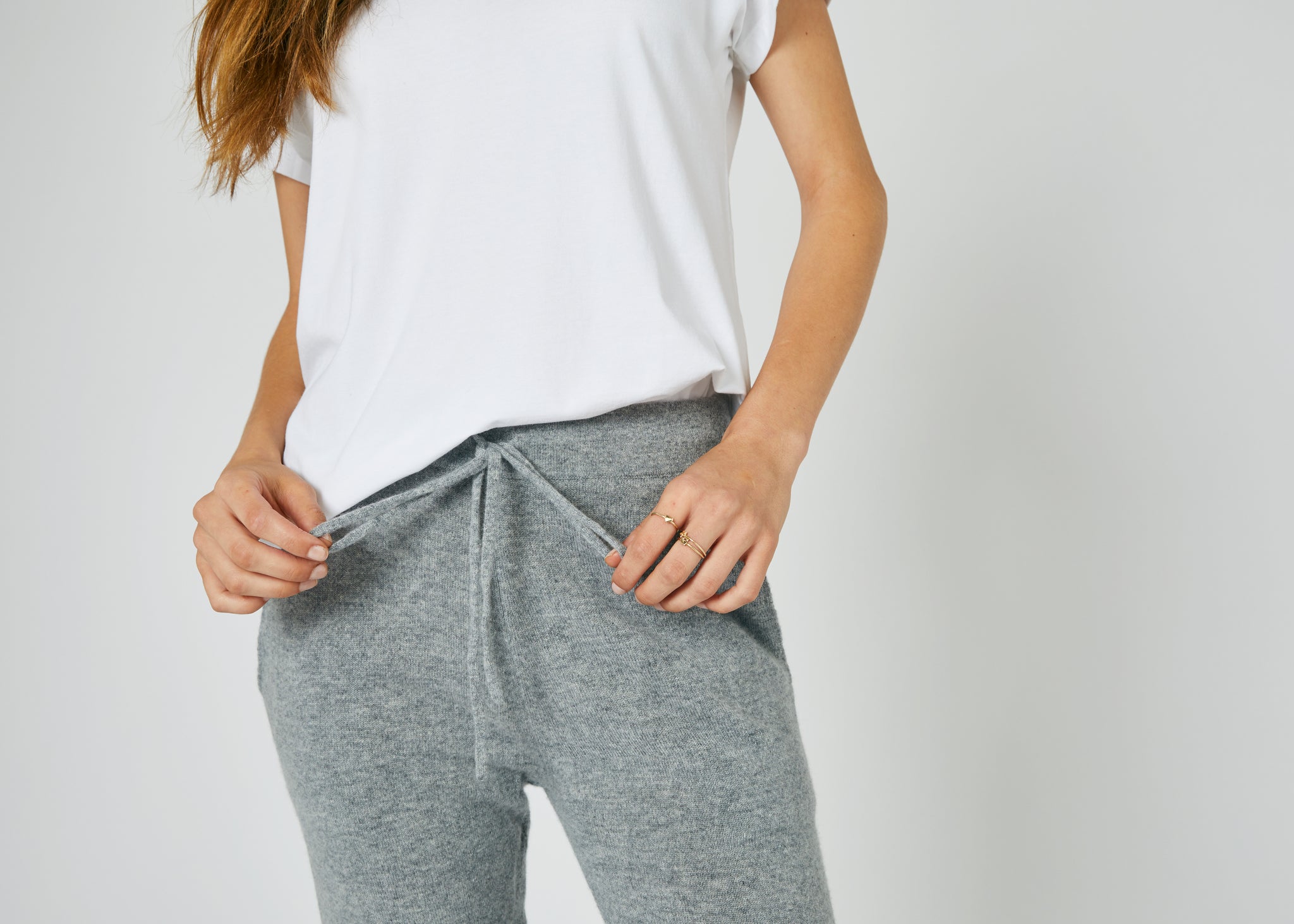 Whether you have a loved one who is just about to become a mother or who has a new baby at home, their life is probably pretty hectic at the moment. With all the focus on baby, it's important to make sure that Mom is taken care of too, especially at Christmas. We've put together a list of 5 perfect gifts to get the new mum in your life this holiday season.
Cashmere leggings are the ultimate comfort piece. The closest you can get to being in pyjamas, without actually being in pyjamas. For the days when you don't really feel like getting dressed or, let's face it, are just too exhausted to. Our Grace Cashmere Leggings are made from 100% Mongolian cashmere and come in black or grey. They're incredibly soft and stretchy and are a little piece of luxury during those early morning and late-night feeds. 
Available to shop here: www.theoandgeorge.com
Becoming a mother is life changing in so many ways. Mom/Mum/Mam/Mother, it is a title you receive that never goes away. This necklace is the brain child of two gorgeous Irish brands, Emma by Jane and The Pod Collection, as a celebration of Mamas. Emma by Jane is a jewellery brand while The Pod Collection specialised in maternity clothing and they have come together to design this beautiful piece that's handcrafted on 14ct dipped gold with MAMA engraved. It also comes in the most beautiful packaging!
Available now on www.emmabyjane.com or on www.podcollection.com.
A Planner:
As we said earlier, life with a baby is hectic. There's no denying it. Mix the doctors' appointments, check-ups, Christmas events and family engagements with lack of sleep and general exhaustion and it's really easy for things to slip your mind. For us, a planner or diary is essential during this time. Writing things down makes it stick in our mind and if the diary looks pretty, that's just an added bonus.
This one by Kate Spade is our favourite and is available online at www.myshiningarmour.com.
A clothes voucher is the perfect gift for a new mother for a number of reasons. Firstly, women's bodies change a lot during pregnancy and many of our pre-pregnancy clothes may not suit us anymore. Secondly, this new mother has been pregnant for the last 9 months and focused on getting ready for baby to arrive, so she probably hasn't bought any herself anything new (that's not maternity wear) in a very long time. A Theo + George voucher is the ideal way to ensure the lady in your life treats herself to some really special items that will fit right into her wardrobe. Our vouchers can be emailed or posted in a gorgeous gift box.
Available here: www.theoandgeorge.com/
A Day Out:
Having a baby is hard work and is insanely busy. Small things, like getting your nails done, that would have been easy before, now take hours of planning and organising. Planning something nice for the new mother in your life like a day at the spa, a voucher for dinner with friends or even a nail appointment is extremely thoughtful and is sure to go down well. Just make sure you volunteer as babysitter while she's out!
We love getting our nails done at Fifth Avenue for ultimate pampering.