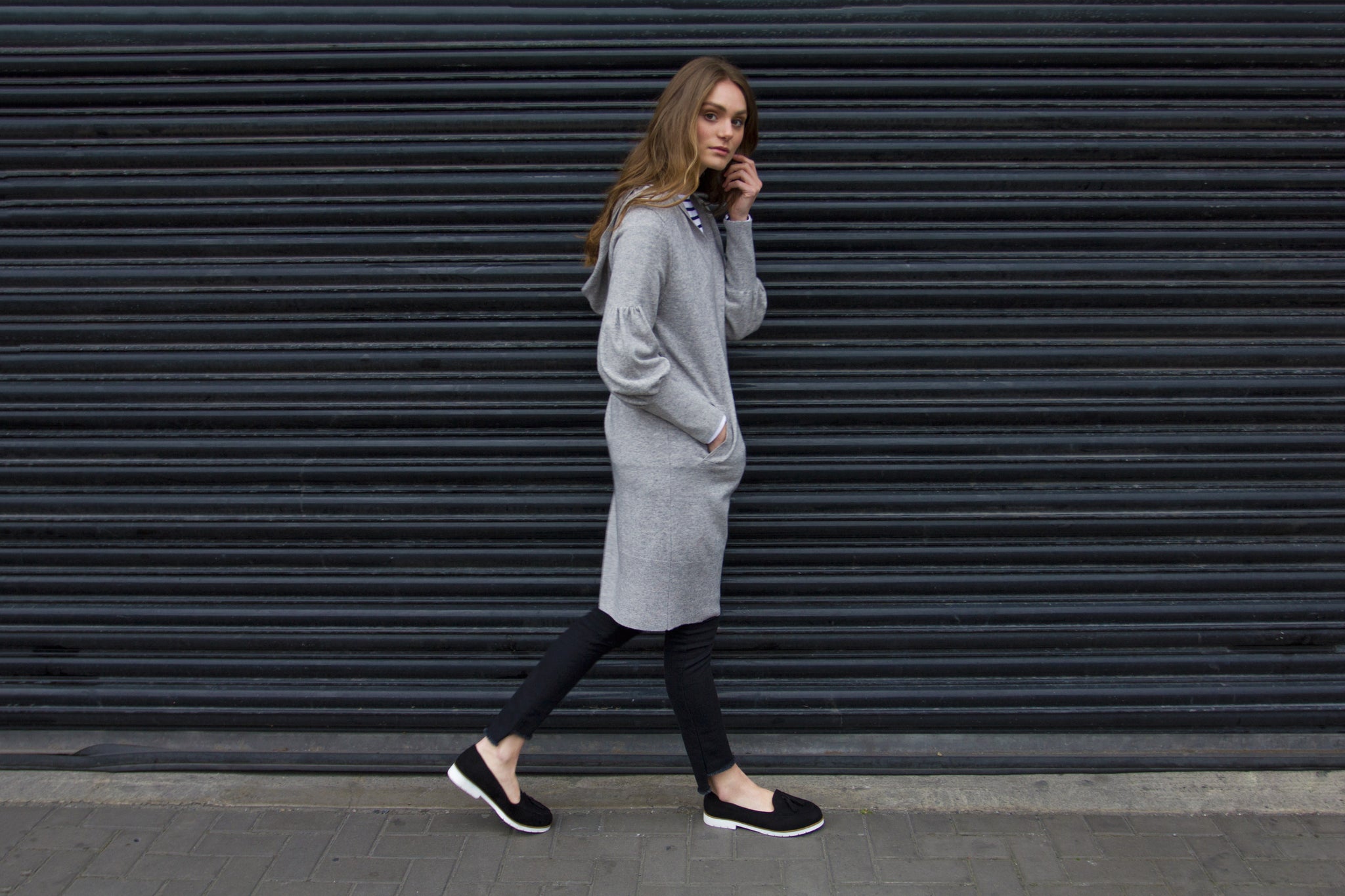 THE BRAND, THE CONCEPT, AND THE COLLECTION
For the past year, we've been busy working hard to breathe new life into Theo + George.  The concept is simple, it's missing from the Irish retail market, and it's something we're fiercely passionate about:
We believe in buying less and choosing well, that's why we bring TIMELESS, high-quality garments to consumers at approachable prices.
We've created a line of high quality, beautifully crafted clothes that can either be dressed up or dressed down and that have a sharp eye towards sustainability. By making the clothing available on an e-commerce platform, we are able to reduce our overhead costs and pass those savings on to our consumer.
The collection is highly refined and the pieces are versatile and work together to form the basis of a capsule wardrobe. We believe in the importance of choosing well and buying less - it is by far the easiest and most obvious way of reducing stress on the environment and the institutions that make up the harmful aspects of the fashion industry today.
By providing high quality "investment" pieces at an affordable price point, we want to encourage and inspire our community to be more considerate about what they purchase.
THE WOMAN BEHIND THE BRAND
Katie O'Riordan is the heart and soul behind the brand - she's responsible for everything from pulling the visual branding together to designing and perfecting the collection.
The current Theo + George aesthetic came into being when I realised that as a busy professional and mother of two, I wasn't actually able to wear the clothes that I was designing. Instead, I shifted my vision towards durable garments that could withstand daily wear while still looking great.

       - Katie O'Riordan
The result is a beautifully crafted collection that can accommodate her busy lifestyle, is available at an approachable price-point, and that shares her values of simplicity, longevity, and sustainability.
To achieve this vision, Katie was able to tap into her robust professional experience and production network, allowing us to bypass many of the obstacles that smaller companies face when trying to break into the fashion industry. As a result, we are working with some of the highest quality producers in the world who also share our interest in protecting the planet and thus help us bring you responsibly produced clothing.
 EVERYDAY EFFORTLESS
We all run into obstacles on a daily basis that require considerable effort to manage:
Dressing and looking professional for work but also wanting to avoid the stereotype of the pencil skirt and heels.
Finding clothing that allows you to go straight from work to drinks with the girls without stopping by the house to change first.
Fitting an exercise class into the middle for a work day without having to bring an entire additional wardrobe.
Stress-hunting your way through an overcrowded closet to find something to wear each day.
Getting the kids ready for school without dodging flying food as if the life of your outfit depended on it.
Finding affordable clothing that you trust is dedicated to responsible production practices.
At Theo + George, we believe that we can make EVERYDAY EFFORTLESS by providing the clothing solution that eliminates a chunk of physical and metaphorical clutter from our lives, and thus allowing you to live, move, feel, better.
Everyday Effortless.