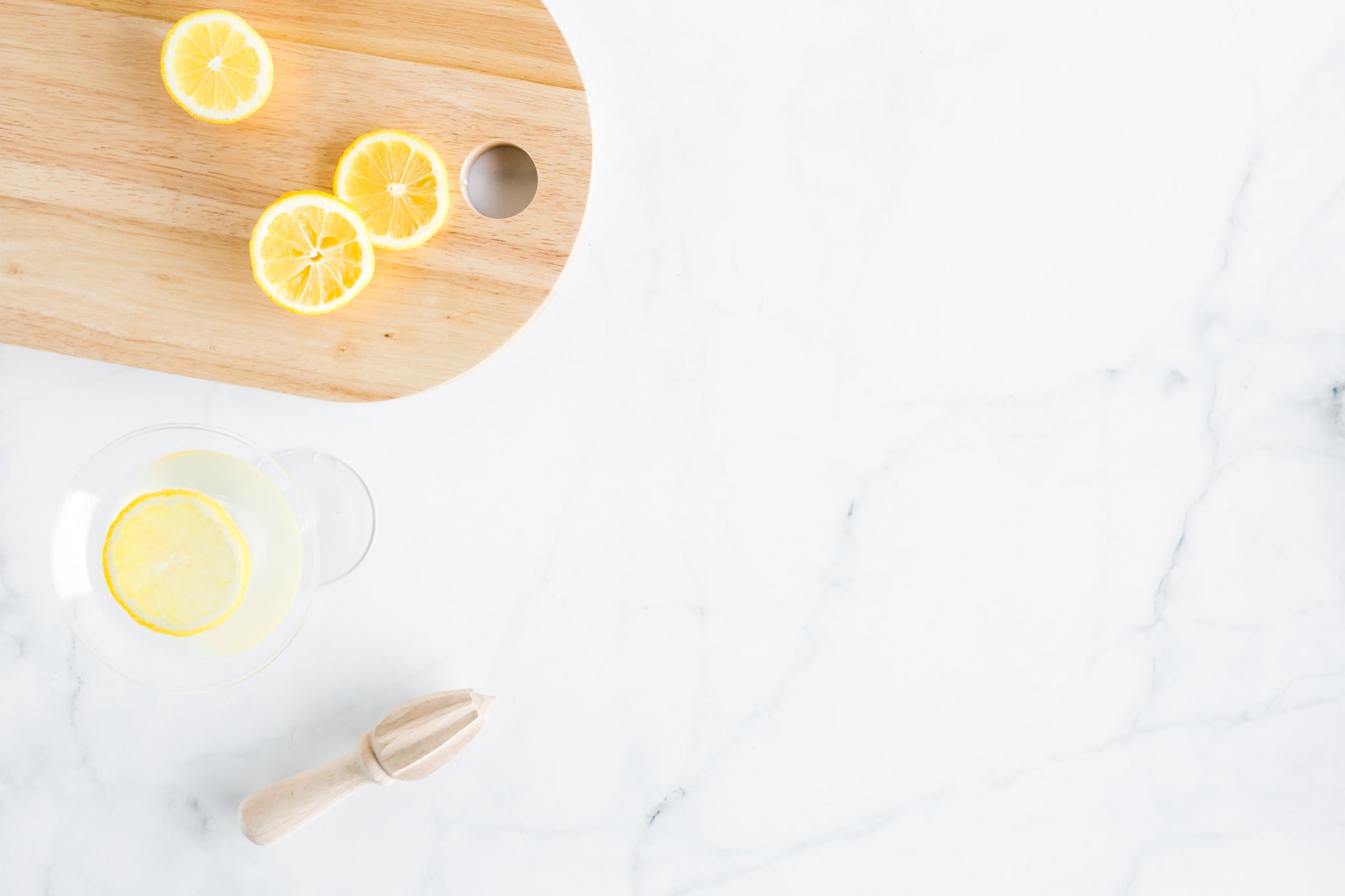 With summer rolling in and the sun shining we are all missing our cocktail hour and time with friends. As social distancing measures ease a bit and we can have small outdoor gatherings with 4 people it's the perfect time for us to get creative with making our own cocktails. Many of us are also avoiding going to the grocery store frequently, making it hard to keep fresh fruit and herbs ready for those drinks. A great tip we received was to freeze a tablespoon of freshly squeezed lime or lemon juice in an ice cube tray for the perfect citrusy splash for any drink.  We decided to share some of our favourite recipes below.
INGREDIENTS
INSTRUCTIONS
Freeze 1 part fresh lime juice in square ice cube molds.

Once frozen, add fresh mint leaves, pinch of sugar, and 3 parts water and freeze.
WHAT TO DO WITH THESE PUREED FRUIT ICE CUBES
Citrus Water: Add them to water to make infused citrus water.
Citrus Iced Tea:  Add them to iced tea to make infused citrus iced tea.
Moscow Mule cocktail:  Add to ginger beer and vodka for a refreshing summer drink.