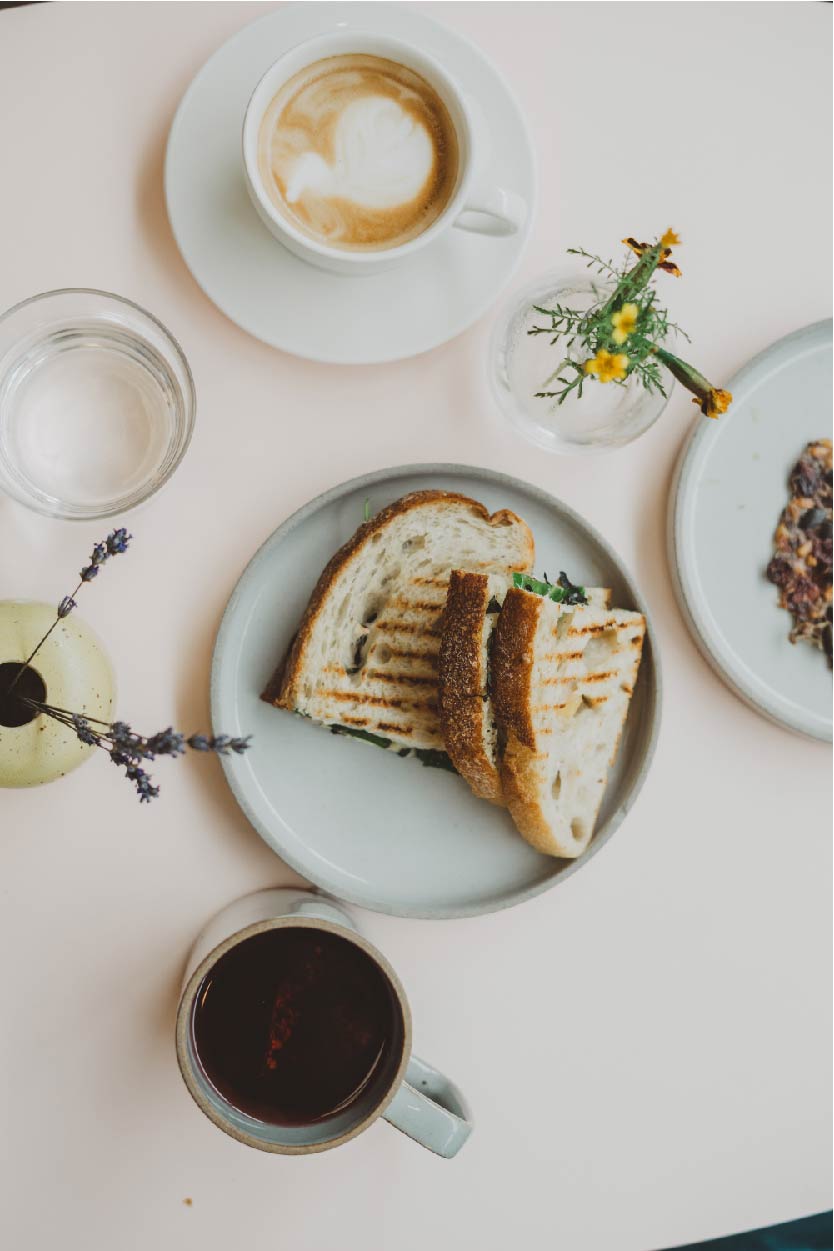 There is nothing better than a weekend brunch. I mean, who doesn't love linking up with friends or family over a cup of coffee and a yummy midday plate of deliciousness? Dublin is rapidly blossoming into a real food haven. Endless spots continue to pop up about the place, providing mouth-watering weekend dishes that make one want to return for more!
We are quite the brunch fanatics ourselves here at Theo + George. As it's the first weekend of September, we decided to compile a list of our favourite brunch spots around Dublin.
 Alma - South Circular Road
This quaint little spot, is bursting with mouth-watering flavour. Located on South Circular road and run by an Argentinian family, Alma provides a unique Argentinian twist on a modern day brunch. They serve yummy poached eggs on avo-toast, with an added kick of homemade salsa and basil dressing. For those of you with a sweeter tooth, they also plate up a very aesthetic bowl of pancakes, drizzled with glossy homemade dulce de leche sauce.  Make sure to allow plenty of time to soak up the atmosphere and yummy treats.
https://www.instagram.com/alma.dublin/
 Five Points - Harold's Cross
Located in the heart of Harold's Cross, Five Points comes with a yummy weekend brunch menu that definitely shouldn't be overlooked. Favourites of ours include their legendary breakfast bap, consisting of fluffy scrambled eggs, caramelised onions, topped off with delicious sausages, all packed into a brioche bun. Their french toast is not to be missed, while also providing healthier options such as simple porridge topped with creamy yogurt and sweet peaches. Their counter tempts with a variety of sweet treats, perfect to accompany their hot drinks, such as Dublin's iconic 3Fe coffee. If you don't believe us, their Instagram speaks for itself!
 https://www.instagram.com/fivepointshx/?hl=en 
 Two Pups -  The Liberties 
Tucked away in the heart of the Liberties, Two Pups serves up a unique and creative menu, as well as providing a stripped back homey interior. Their brunch menu caters for all, with a balance of both savoury and sweet options. Beware once you have found your favourite weekend dish it may go on holiday, with the menu regularly changing. Nevertheless, you are sure to be served a plate of deliciousness no matter what's on offer! We love their various versions of french toast, as well as their sourdough toast with avocado and peanut butter spread. Strange combination I know, but it works! For those yogis out there, Two Pups is also located under Dublin's Yoga Kitchen. So why not combine both some weekend!
https://www.instagram.com/two_pups_coffee/?hl=en
 The Fumbally – Clanbrassil Street
Get the sourdough toast! I know it may sound slightly unadventurous compared to a typical brunch dish, but its accompaniments are worth it! The Fumbally's nut butter might possibly be the tastiest concoction I have ever eaten. Think of a bright orange crunchy peanut butter with subtle hints of spice. For a sweeter spread, you are also promised a delicious homemade jam with butter. Other options include their homemade granola, tuscan beans on toast, pastries and more. Bright, open and spacious, The Fumbally is a cosy spot that highlights the best of Irish produce.
Image via Unsplash courtesy of  @ellienelie
EVERYDAY EFFORTLESS
THEO + GEORGE