Essentials for your capsule collection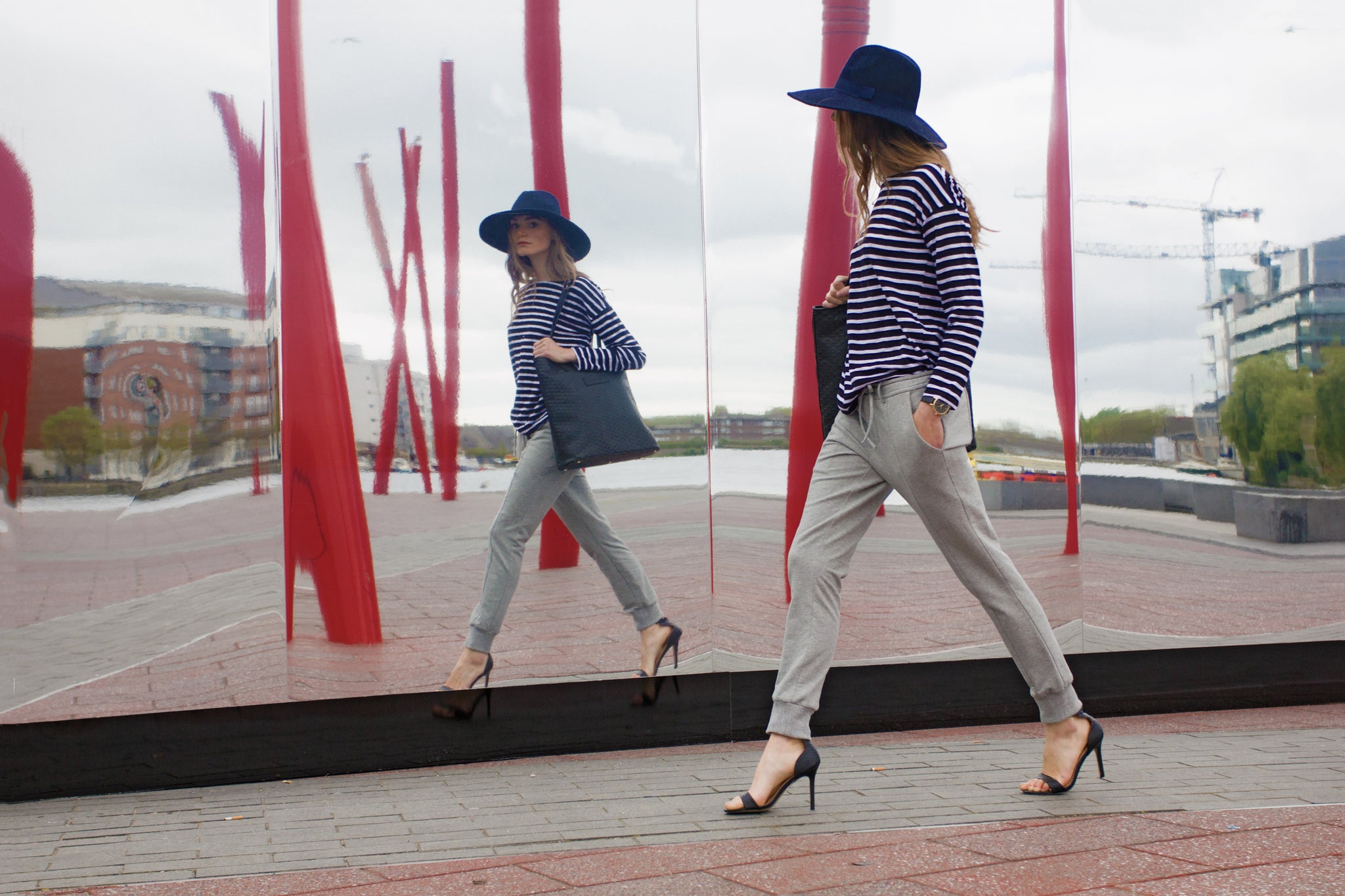 "I've nothing to wear" is a phrase nearly every woman states on a weekly basis but what if that could be changed? The term capsule collection refers to essential items of clothing that don't go out of fashion. Here At Theo + George, we believe in investing in timeless pieces that will last in your wardrobe.
One thing that makes life easier is having a wardrobe full of basic essentials. They are versatile and adaptable all year round. Working with a capsule wardrobe can reduce the need for less decision making and more time to enjoy life, buying less and choosing well can benefit the environment and also declutter your wardrobe giving you more storage space.
 We embrace slow fashion so we're considered and timeless. Katie O'Riordan the designer for Theo + George has created an Autumn/Winter collection based on interchangeable quality pieces that are built to last. We support buying less and choosing well which is why our clothing is the perfect capsule collection you can wear time and time again.
Our Wardrobe Essentials
01  Lillian Crew Neck Tee
Our custom blended tee fabric with reduced shrinkage and odour retention properties are an everyday essential that never goes out of style. This effortless piece of clothing can be dressed up or dressed down for any occasion. This t-shirt comes in a selection of three different colours white, grey and black.

02  Grace Cashmere Leggings
Yes, you've guessed right these are cashmere leggings. These leggings are a great investment for your wardrobe and can be worn all year round. These leggings are an investment and will go with any item of clothing in your wardrobe!
03  Ella Crew Neck Cashmere Sweater
We just had to include this piece! This is a staple item that is necessary when creating a capsule collection. The best part about this sweater is you can layer it with a jacket or wear it on its own it's that cosy. 

04  Erin Stepped Skinny Jeans
If you don't own a pair of black skinny jeans we'll now you've found your perfect match! These jeans are no ordinary jeans as they are designed not to lose their shape or colour. A pair of good quality jeans will change your life forever!

05  Payton French Terry Dress
This dress was designed for you to feel comfortable we've added a thumb hole design for extra cosiness. This dress is versatile for day and night by accessorising this dress it can be work for many different occasions. 
06  Emma Long Sleeve Breton Stripe Tee
In every wardrobe, you should find a piece of nautical clothing. This heavyweight stripe tee is a timeless addition to your closet. If we had to choose we would pair it with our black skinny jeans as both items compliment each other.
Why you should invest in Essentials
Capsule collections allow you to get more from life with less, by providing timeless solutions. By choosing a minimalist closet you are removing a layer of clutter from your world leaving space for more joy from just living life.
Now that we've shown you what a capsule wardrobe consists of. Will you take the challenge and apply it to your everyday life?
Everyday Effortless.