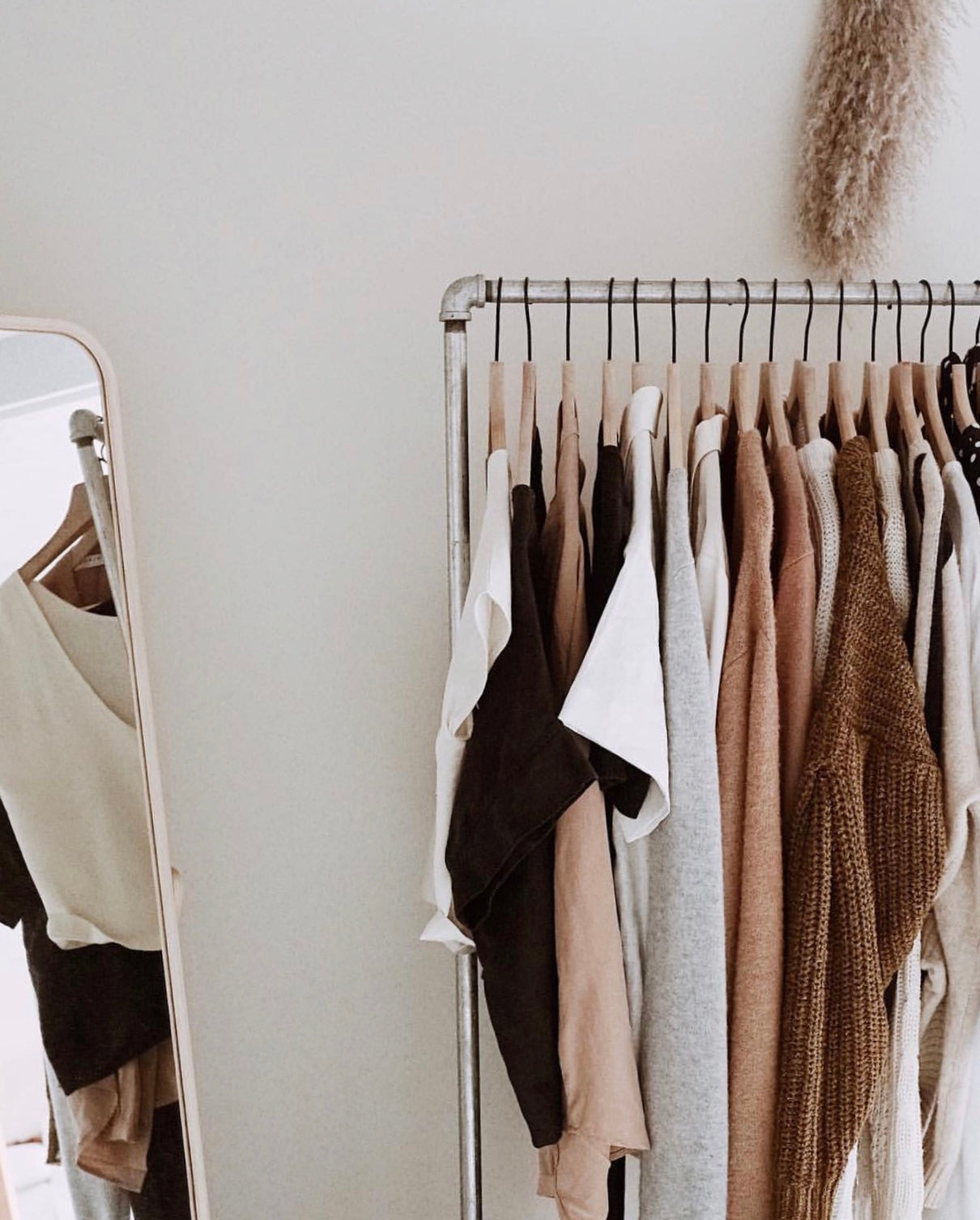 They say summer bodies are made in winter, the same goes for wardrobes. You might be starting to feel the chill as we settle in for some more cold months ahead, but what better time to declutter, re-organise and stocktake your wardrobe than when you're stuck indoors. Mind you, the impact that your environment can have on your mental state and wellbeing makes improving your space all the more important.
Now, this is not a Marie Kondo style guide where we'll encourage you to throw away everything that you own, bar the cat and the kitchen sink. These are some simple yet effective tips on setting up your wardrobe for the year ahead, without the overwhelming feelings of it all simply being too much effort. Think of it as a state of mind, rather than a to do list.
Allocate some time to actually get started.

It's very easy to make excuses when the task at hand isn't the most exciting. So block out an hour of your weekend, write it down in your diary or put it in your phone calendar and commit to dedicating that time to the initial clean up.

Assess the damage.

If your wardrobe is reasonably tidy and not completely overflowing you can pretty well get straight to it. If you can't see everything without rummaging through piles or plying apart coat hangers, then start by folding and sorting the clothes and getting rid of any irreparable pieces.

Take an easy and gradual approach.

Start with separating everything that you know you already wear on a regular basis. Over the next 3-6 months, if you wear items that are in your irregular pile, move them across. At the end of the time frame, anything that hasn't been worn you can sell on, do a giveaway amongst your friends or as a last resort, donate to charity.

Repair the pieces that you love.

Be realistic, if you know you're not going to get out the needle and thread yourself, put it straight in the car so next time you're going near your local seamstress you can drop it in.

Do a stocktake.

Are there any noticeable items missing from your regular wardrobe? For example, did you have to get rid of your sweat stained white t-shirts? Maybe you're missing a smart blazer or a classic pair of black jeans? Think about what will make your wardrobe feel more cohesive and make getting dressed in the morning that little bit simpler.

Shop with a list.

Just like when you go to the grocery store on an empty stomach, going shopping without a vision will see you end up with too many things you don't need or never actually wanted. Now that you've stocktaked your wardrobe, you know what is missing, stick to that list for your purchases throughout the year.   
Ultimately, being sustainable in your fashion choices helps to create a streamlined and clear sense of style in your wardrobe.
Starting with this simple approach will not only set your wardrobe on track for the year ahead, but also help you towards building a more conscious way of living.
Image via Instagram courtesy of @thethoughtfulcloset